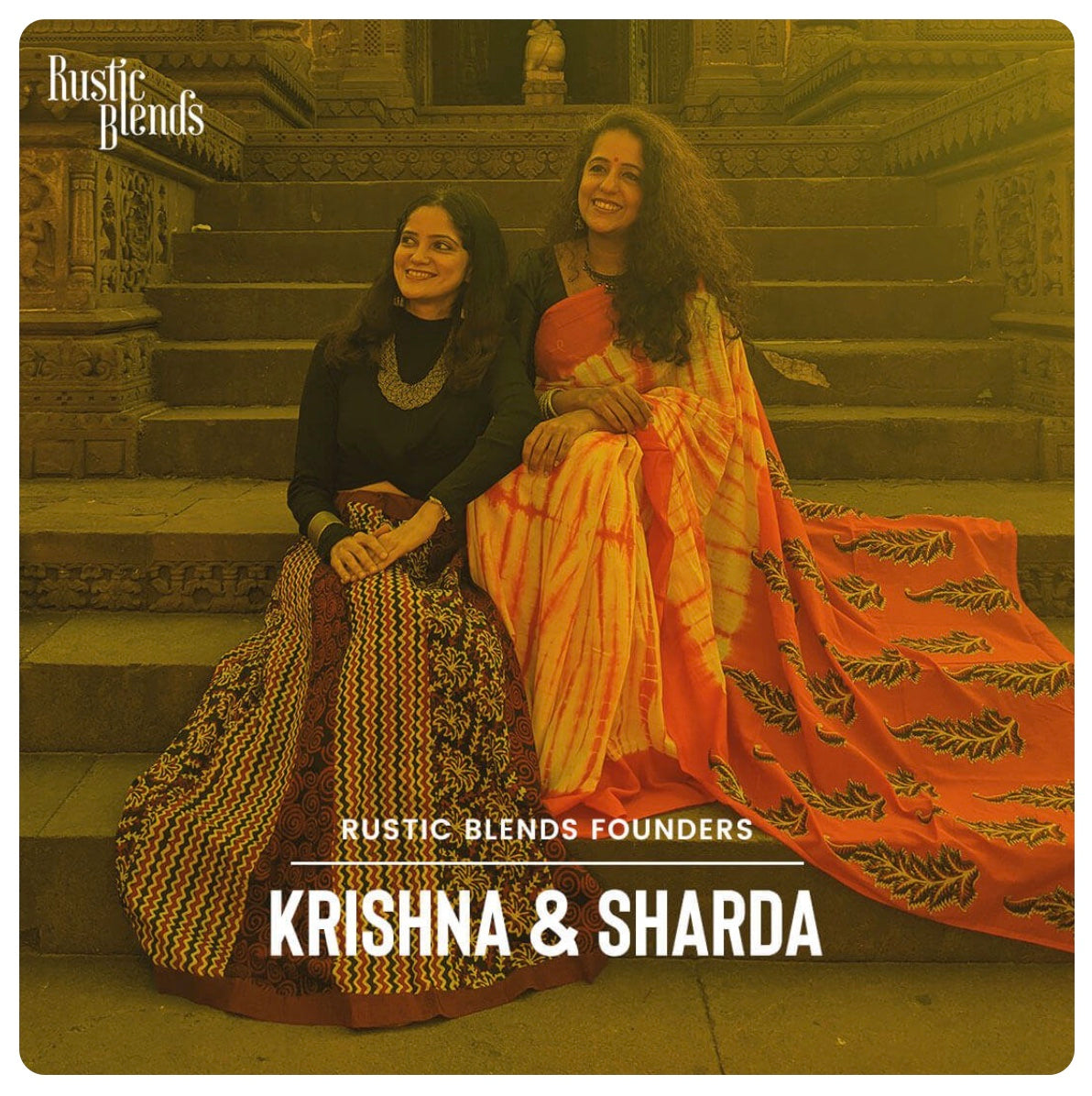 Welcome to the stylish world of Rustic Blends!
Sharda and Krishna are the two utmost talented and creative founder of Rustic Blends. With a passion for fashion and Indian crafts, profound experience in fashion designing, smart business acumen, and a whole lot of inspiration in their hearts, they have managed to breathe reality into an idea- Rustic Blends. With Rustic Blends, Sharda and Krishna are not only a brand setting new trends and styling inspirations with their unique design sense but are also creating a new testament by preserving the Indian culture and traditions as the evolve the lives of many rural artisans and women self help groups. Walking the extra mile, Sharda and Krishna have also managed to integrate vegan, conscious, and slow-fashion creations with Rustic Blends.
So how do we create experiences that make the perfect style statement for you?
As our name suggests, we're a blend of contemporary with traditional. India is a country blessed with uniqueness from each region and craftsmen shining out with so many skills. In the world of  fashion from handlooms like ikat, mangalgiri and Maheshwari, to creative printing techniques such as tie-dye, batik, block print, and Warli, India has given us Indians so much royalty, vibrancy, and diversity! With Rustic Blends, it is our aim to bring such unique crafts & prints with a touch of vogue to you while also closely working as well as supporting the oh-so-gifted artisans of rural India and bringing them to the forefront.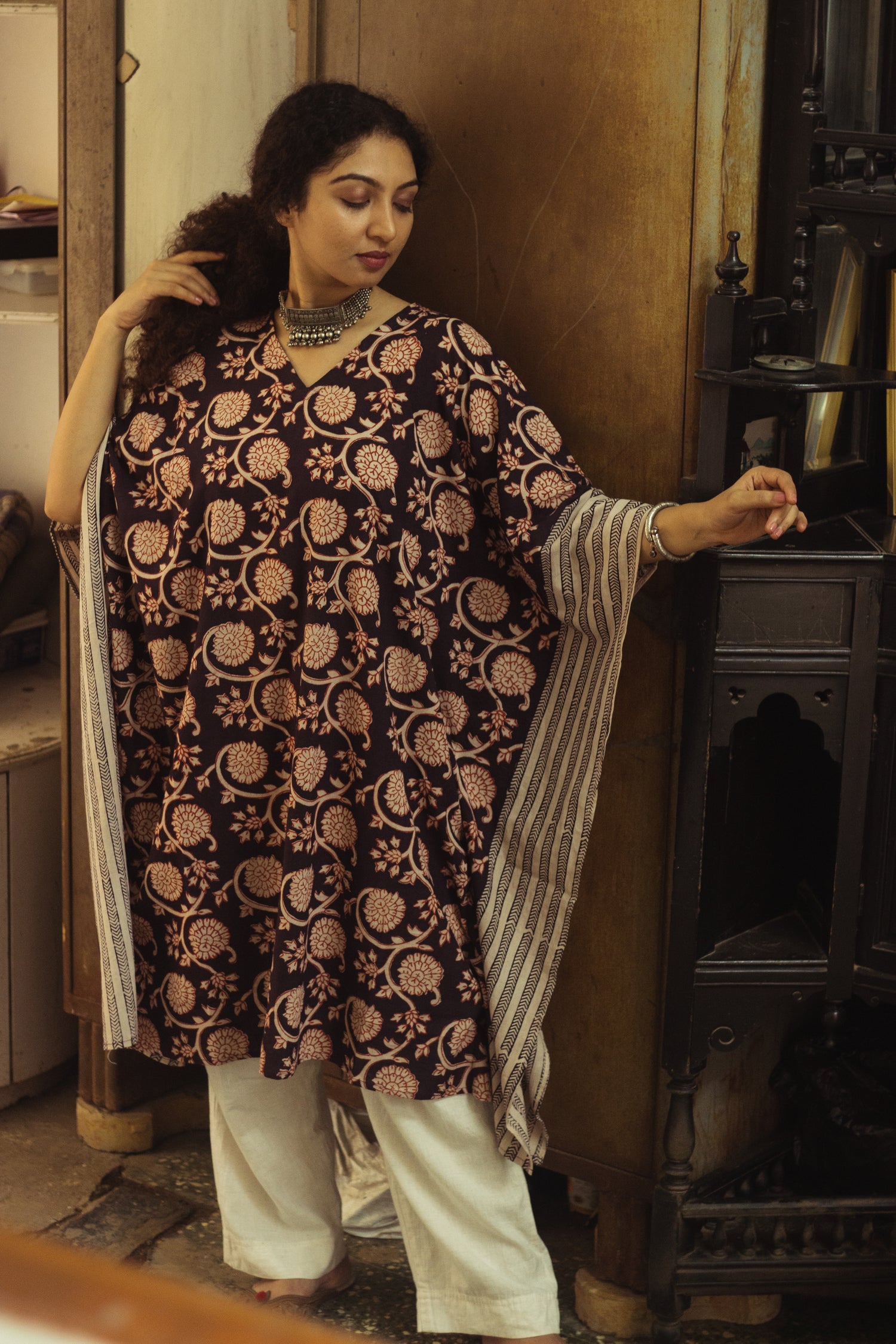 So how did two super talented boss women innovate the perfect blend?
Here's a little insight into our story from our founders Sharda and Krishna: 
Sharda's Inspiration: "With a driven passion for travelling, I have been all about traditional crafts and embracing Indian culture. I would carry back some cute and quaint artefacts, fabric and jewellery as souvenirs from different states of India. These have been a source of fine inspiration for me,  which are now clearly depicted in our collections. In my early twenties, when I took up designing I started my basics with handlooms in the beautiful Mangalgiri and Ikat weaves from southern India, and Dhabu and Sanganeri prints of Rajasthan. That's where my journey to fashion began and the foundation of my dream was laid.
Krishna's Inspiration: With designing as my core, I stumbled upon a workshop based on block printing. Intrigued by the art, I attended the workshop! As I saw those beautiful prints coming to life, I was truly mesmerised. The colour play, the unique designs, and the sheer art form filled me with excitement. I guess that workshop was my first calling to fashion designing.